3 tags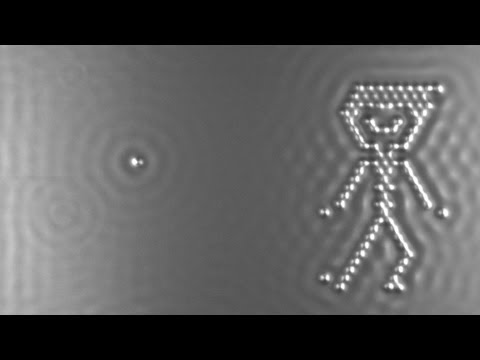 3 tags
2 tags
SOCMA Adresses Chemophobic Times Articles
There has been misinformation and negative publicity about high-profile chemicals, resulting in public anxiety and calls to overhaul existing laws. We agree that it is past time to reform our chemical control law, but scare stories don't serve the cause. To liken the Toxic Substances Control Act to statutes that regulate pesticides, drugs and food additives would be misguided and economically...
5 tags
The Broad Street Run on the Heels of The Boston...
                   "Are you worried about running Broad Street?"  The question pulled me out of a week long stupor. I had seen responses to last week's tragedy on social media, but I couldn't formulate one myself.  I could not express how the whole thing affected me.  I spent last Monday afternoon on my computer watching video and looking at stills, so much blood.  I checked in with my...
3 tags
Toxic Substances Control Act Overhaul
According to this report last Friday by Ian Urbina at The New York Times, two bills are being drafted in congress that would revamp the Toxic Substances Control Act which has not been altered since 1970.
"Scientific Method of Madness" via Flocabulary.com
1 tag
4 tags
4 tags
Seven Year Bloop
Me:  So the Academy of Natural Sciences has a summer camp called Sea Monsters.  Do you want to go?   7 yr old: I wonder if they will have an audio system with a recording of the Bloop. Me:  What? What is the Bloop? 7 yr old:  It is a mysterious underwater creature that no one has ever seen.   Me:  (turning to my 10 yr old)  Have you ever heard of this? 10 yr old:  Bloop.                    ...
4 tags
First of All – Men
                                Somehow I came to possess a series of booklets that were produced by the public relations department at General Motors between 1939 and 1941.  Most of them provide education on various aspects of an automobile's workings.  They are boldly optimistic and beautifully illustrated. I tried to determine the purpose of their creation, but came up short.  One possibility...
3 tags
5 tags
My Sweaty Valentine
If you are tired of all the cute, heart themed Valentine's stuff being posted today.  Here is a story I wrote for Scientific American about sweat.  How romantic!
5 tags
6 tags
4 tags
Beautiful Science
The artist creates fascinating, feather-light sculptures, by cutting the silhouettes of various types of birds from actual plumage.   Read about the artist, and see more amazing feathers, here.
4 tags
Buzz-kill Cubes
We all know that three alcoholic beverages in 30 minutes is going to lead to inebriation, but that is so darn hard to remember after the consumption of one alcoholic beverage.  Problem solved.  An MIT student has invented a digital ice cubes which tells you when you have had too much and texts your friends that you need a ride.   
5 tags
White Bread Chemistry
Two words: Italian Bakery.  The smell of fresh baked white bread is heavenly.  If only you could bottle that scent and take it home with you.  Now you can.  Chemists are identifying the molecular composition of that white bread aroma.  The smell that convinces our brain white bread tastes so good.  Take the chemical responsible and add it to wheat bread and, voilà, you have achieved the win-win...
4 tags
Chemistry isn't Just About Chemicals
What do we do with chemistry?  The topic isn't covered much.  Genetics, microbiology and neuroscience get significant playing time, but chemistry is relegated to the bench.  Pacing the sidelines until it gets the opportunity to use its only ostensible skill, throwing punches on the topic of chemicals.  The argument is tired and un-winnable (one side stirring fear, the other crying concentration...
5 tags
Water is a Special Matter, by my 7 yr old
This came home from school two weeks ago.  My 7 year old was so excited to show it to me.  At the time too much was going on to really take it in, my eyes glazed over it and I gave him the modern parent's, disingenuous That's Awesome!  I picked it up again, just now, and realized it is beyond awesome.  Notice on page 5 the stick figure is standing next to a liquid nitrogen dewar....
4 tags
Jersey Shore Before and After Sandy →
3 tags
Flocabulary
Check it out!  It is this generation's version of School House Rock. Here is one on the metric system called King Henry Died Drinking Chocolate Milk.  It is sure to stick in your head as indelibly as Conjunction Junction.
4 tags
Messin' with Electoral Votes
Be a civic nerd on election night!  
How the L'Aquila earthquake trial should have gone... →
jtotheizzoe: Earlier today, six Italian scientists and one government official were convicted of manslaughter for failing to accurately predict a deadly earthquake in L'Aquila, Italy. It's a scientific travesty of the highest proportions, and in addition to making me quite angry, it points out a harsh truth of modern science: We have very little ability to accurately predict the time and...
4 tags
Air in eight Italian cities is dosed with cocaine...
That is some impressive analytical chemistry!
3 tags
The Downside of Citizen Science
This morning the New York Times reports on a story of citizen science gone terribly wrong: A California businessman chartered a fishing boat in July, loaded it with 100 tons of iron dust and cruised through Pacific waters off western Canada, spewing his cargo into the sea in an ecological experiment that has outraged scientists and government officials. You don't have to be a scientist to...
3 tags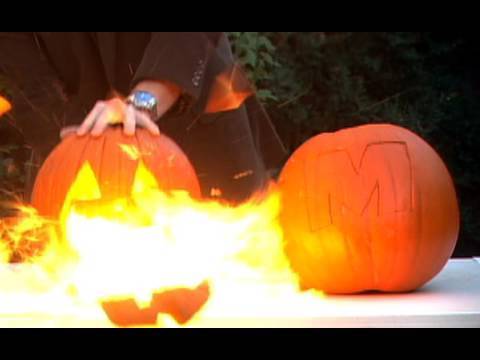 2 tags
Older, Married Dudes win!
Do you need to be a man to win the Noble Prize?  So far – yes!
2 tags
Studies Show... →
A commentary on science journalism from Jezebel's Lindy West.  Why do so many science journalists take the bait and promote bad science?
4 tags
It's Significant
Have you ever watched youth football?  It is awesome!  If you have, then you know the guy who invented bobbleheads came up with that idea on the sidelines during a game.    Me?  I'm thinking about measurement precision.  It's sad, but true.    The analytical chemist in my brain never shuts up.  Is that really a 100 yard field?  The lines were painted at dawn by a groggy parent, with a...
7 tags
Phenols, Glorious Phenols
When my husband bought himself a smoker for Father's Day there was an immediate metamorphosis.   One day he was just a regular guy, who liked to cook, and the next day he was Ron Swanson.   Smoking meat became the event of the summer.  Everyone had to participate with the same enthusiasm as my husband.  Anything or Whatever were not appropriate responses to the Friday night query, What should I...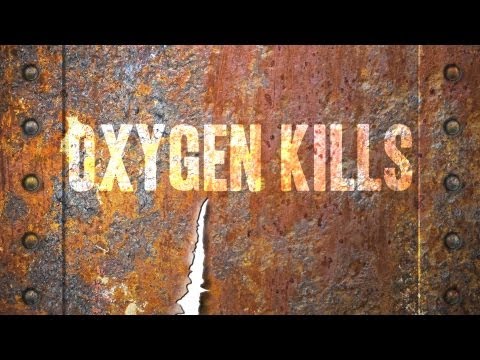 5 tags
5 tags
This is why I love Chemistry!
The field is full of some really awesome people. Last week I emailed a friend I hadn't spoken to in years.  He must have clicked the link to my blog in my email signature because he wrote to complement me on it and he added this:  A few days ago I was preheating the oven and our new oven has digital readout of temperature and I noticed that very little heat was radiating so I...
5 tags
Favorite Weekend Reads
Two interesting articles were published in the NY Times this weekend. Kim Severson covered a topic that I recently vented about, the research findings out of Stanford last week on the nutrition of organic food.  Mrs. Severson shows the complexities of making healthy food choices.      And incase you think food choices are a non-issue.  The science editor of The New Republic, Judith Shulevitz...
4 tags
Organic Overawe
Well, the folks at Stanford have ruined it for me by publishing their findings that organic food is no more nutritious than conventional food.  How am I supposed to shop organic now without looking like a total chump.  The truth is, I was never in it for the nutrition.   I shop at Whole Foods, I have ever since my oldest was in utero.  Because when you are a factory for human life you don't want...
5 tags
Single Molecule Mass Spectrometry
This morning the New York Times reports on a nano-scale mass spectrometer which can measure the weight of a single molecule.       Traditionally in mass spectrometry, tens of millions of particles are weighed to calculate the mass of a single molecule. The spectrometer goes by the acronym NEMS, short for nanoelectromechanical systems resonator.  As the name suggests, the measurement is...
2 tags
Quantitative Analysis for Kids
My Oldest:  How many licks does it take to get to the center of a Tootsie Pop? His Buddy:  170, My brother tried it.  It's 170.   (pause)  But I told him he needed to do it again to make sure. My Oldest:  Yeah, we should do it a lot of times and take the average. And hopefully the standard deviation, so they can report the error in their measurement!  Fourth graders concerned about...
4 tags
Rad Tats
This blog has been short on posts the past couple months.  Now, before you go assuming that I have just been lazying around the pool all summer, I will have you know, I have also logged plenty of hours at the beach.   I did find the time to research a story on the development of tattoos for diabetics that light up depending on their blood sugar levels.  It's fascinating technology.  Enjoy! ...
5 tags
Chemistry Girl Learns to Jump a Car Battery
Earlier in the week a neighbor called me to ask if I had jumper cables.  Her children had hopped in the car while she remained inside to collect all of the necessities for a day at the pool: sunscreen, snacks, drinks, goggles, towels.  If you get through all the prep work the pool is supposedly relaxing.  Anyway, it was a warm day so the kids blasted the air condition and they also turned on the...
1 tag
Happy Anniversary to Me!
A year ago I nervously created this blog.  And for a very long time no one read it.  Really, no one.  Crickets chirping, a post would go live and that is all you would hear.  But this thing I have created has connected me with more people then I could have ever imagined.  I am so happy you visit this site!!  This blog has also proved to be a launch pad for exploring my capabilities as a science...
4 tags